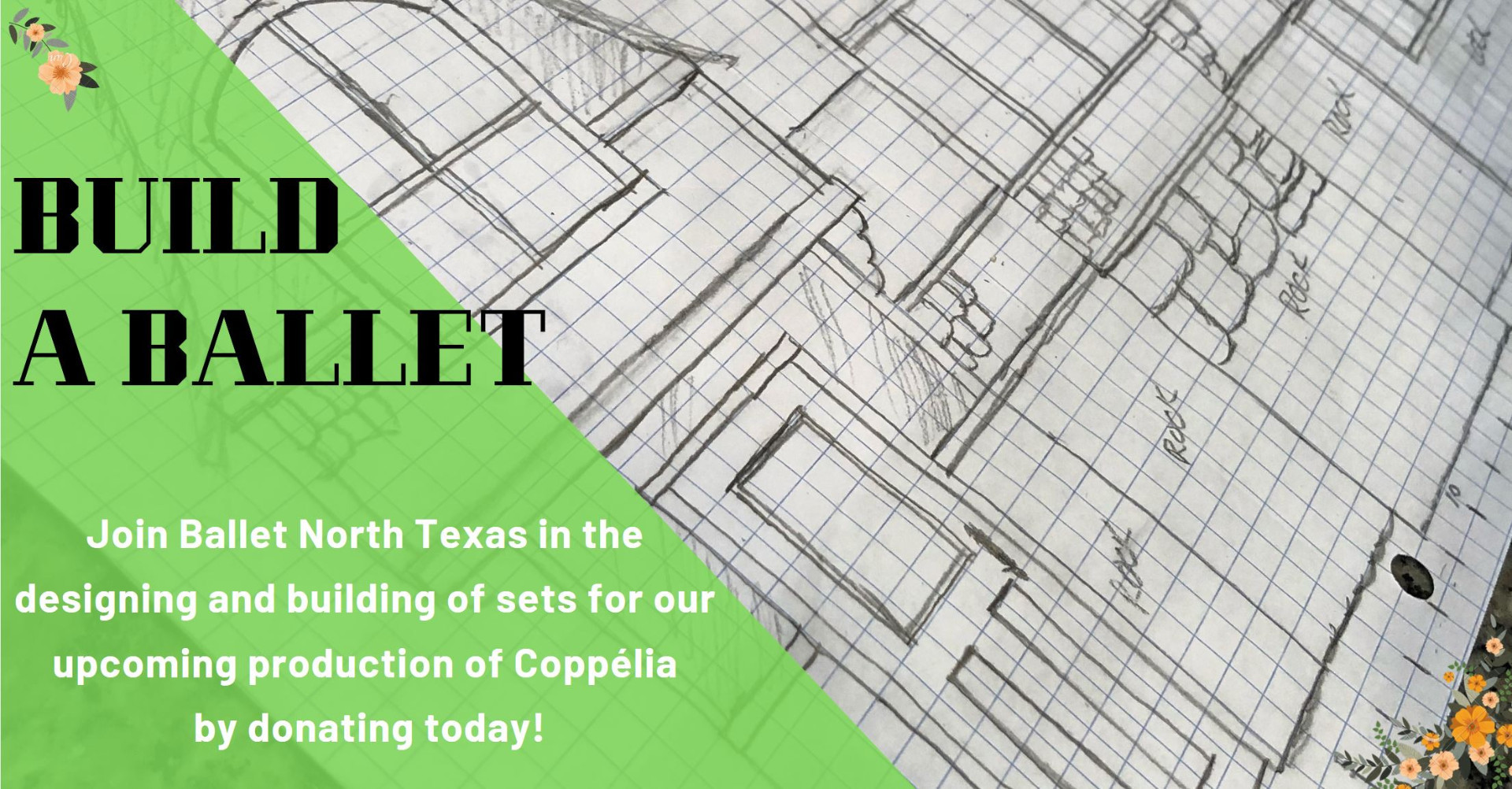 Join us in making a difference! We are raising money for Ballet North Texas' production Coppélia. Any donation will support the creation of sets, backdrops, and lighting made by our expert team of designers and engineers.

Ballet North Texas's mission is to bring joy and inspire audiences by presenting great classics, historic masterpieces, and develop innovated works that draw on the creative talents of new choreographers and dancers while striving for the highest standard of artistic and professional excellence.
Becoming a donor will support BNT in fulfilling our mission to create the highest standards of production while drawing from local talent. Local children will participate in leading rolls alongside professional dancers, creating a fun filled and educational environment. Full scale professionally designed sets and backdrops will fashion the scene, bringing it to life for the audience and dancers alike. BNT's very own professional lighting designer will set the ultimate tone, truly bringing magic to the stage.
Join the Ballet North Texas team in inspiring audiences and aspiring dancers to the enchantment of ballet and the worlds it can take you to.

Ballet North Texas is a 501(c)3 and all contributions are tax deductible.